If you want to see a countdown, to the end of the year, election date, or big milestone, you can create a countdown date and then any user can add that to their Home Dashboard. 
Editing the Countdown Date
*This will require a Project Admin user to complete
Click on Account Settings in the top right hand corner of your Crimson account. In the drop down, click on Account.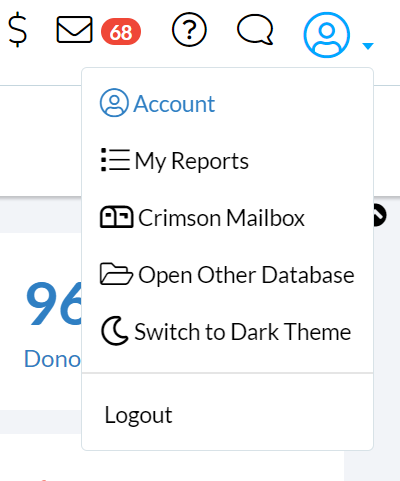 In the new window, click on

in the top right hand corner. Then on the Organization Info page, you can change both the Target Date and Target Date Caption.

When done, click

.
Adding the Countdown Clock
To add a Countdown Clock to the Home Dashboard scroll to the bottom of the dashboard and hover your mouse over the gear Settings icon. Then, click the blue pencil Edit icon.

This opens the dashboard up to user customization. You can change the order of cards, graphs, and lists. Scroll through the options till you see the Countdown Clock. Click Add to add it to the dashboard.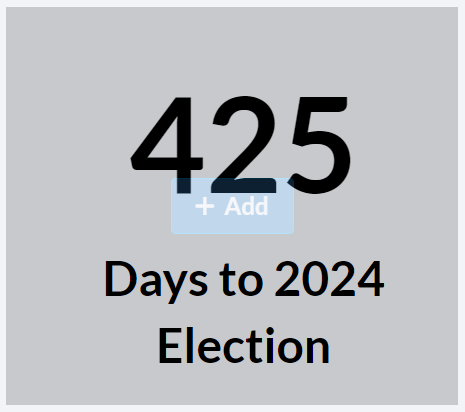 Then you can drag and drop the clock to appear as high or low on the dashboard as you want. 
Lastly, scroll back to the bottom of the dashboard and click the blue checkmark icon to save the new Home Dashboard settings.